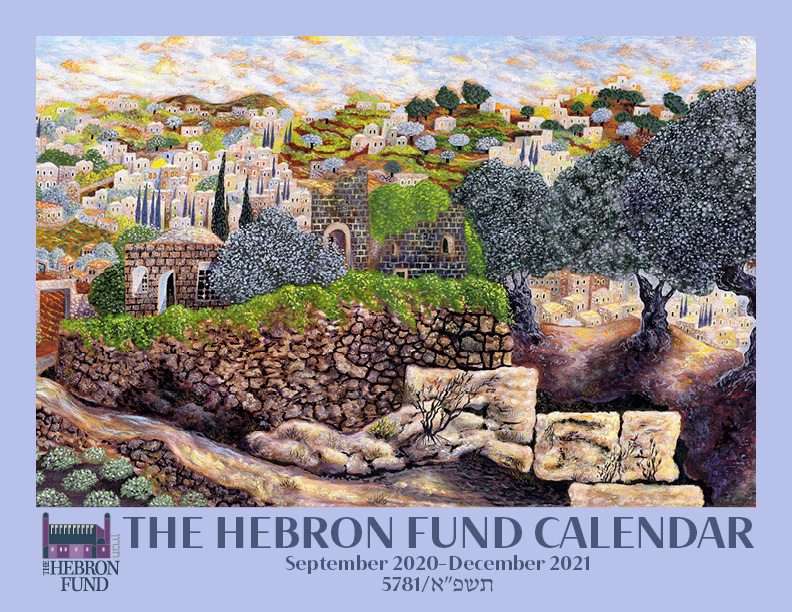 When you support The Hebron Fund, you are supporting the children, families, students soldiers, visitors, and holy places in the Jewish Community of Hebron.
We cannot do it without you!
The Jewish Community of Hebron, despite all the difficulties they are facing during the Covid pandemic, will not let their individual and collective spirits be broken. It is only in your merit and the merit of the Forefathers and Mothers that the community will make it through this challenging time period. The Hebron Fund has depleted its reserves. Your immediate support will sustain these families.
We are raising critical funds to:
Provide urgent support

for residents of Hebron to sustain them during COVID-19

Provide food, drink and welfare

items for soldiers who serve Hebron daily

Ensure life-saving,

security equipment to keep the Jewish community safe

Maintain and preserve

Hebron's holy sites
With a donation of $18 and up you will receive both a print and downloadable copy of the New 2020/2021- 5781 Hebron Fund 16 month Artists Calendar - featuring original artwork from two Hebron artists.
*For your convenience, you can now become an Honorary Citizen of Hebron with a monthly donation. You will receive a beautifully displayed Hebron medallion along with a certificate signed by the new Mayor of Hebron, and the deep gratitude of the community.
Donors of $360 ($30-12 months) will receive the Hebron medallion; $500 ($42-12 mo) will receive the BRONZE medallion; $1,000 ($83-12 mo) will receive the SILVER medallion; $1800 ($150-12 mo) will receive the GOLD medallion.

*If you are a Hebron Fund donor, and you do not receive your calendar by September 10th, please contact our office.*