Click here for a sneak peek of this years calendar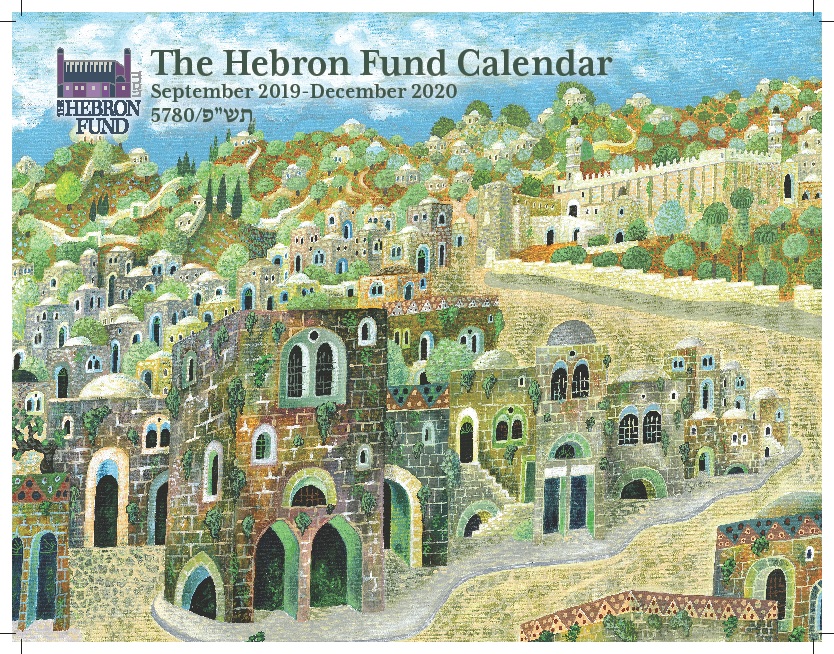 When you support The Hebron Fund, you are supporting the children, families, students soldiers, visitors, and holy places in the Jewish Community of Hebron.
We cannot do it without you!
Some of the many ways your continued support can build on the successes of the past year to enhance and improve Hebron are by:
Increasing support for the daily needs of the residents of Hebron

Building and renovating new playgrounds for the children of Hebron

Beautifying and protecting Hebron's holy sites

Surpassing 700,000 visitors to public events and daily attendance to Hebron

Ensuring life-saving, security equipment to keep the Jewish community safe

Providing food, drink, and inspiring soldiers serving Hebron daily

Subsidizing even more educational tours for Birthright participants and Israeli college students in the upcoming year.
*Become an Honorary Citizen of Hebron- Donors of $500 will receive the BRONZE edition of the medallion; $1,000 will receive the SILVER edition of the medallion; $1800 will receive the GOLD edition of the medallion; and $3,600+ will receive the FULL SET. Along with the medallion, all donors will also receive a letter signed by the Mayor of Hebron. Both can be displayed to show that you proudly stand with Hebron! To read more about Honorary Citizen click here.