*To donate please scroll down. To become an Honorary Citizen with a donation of $500 or more, please click here*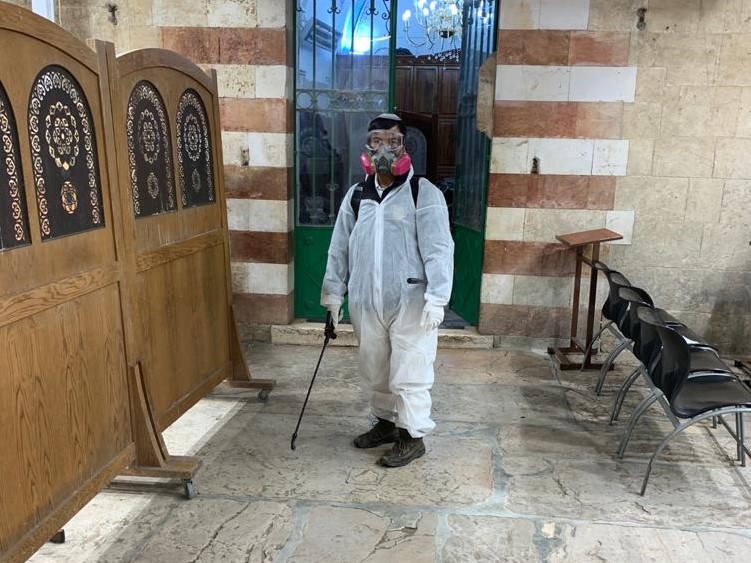 COVID-19 adds unprecedented challenges as two of our three revenue streams have paused. There is no TOURISM and no GOVERNMENT grants. Furthermore, many heroic RESIDENTS have been laid off. And sadly, Hebron's SOLDIERS have been confined to base for many weeks with their family leave revoked. With your help we will be able to sustain Hebron; the prayers services; maintenance of buildings; financial support and programs for the families; as well as activities and refreshments 24/7 for the affected soldiers. The Jewish Community of Hebron will not make it through this period without your immediate assistance.
The Hebron Fund is their ONLY major source of funding right now. Our reserves are running out. Act now to help Hebron overcome this crisis - our future depends on it. Please make a special donation now.

*With a donation of $18 and up you will receive both a print and downloadable copy of the New 2020/2021- 5781 Hebron Fund 16 month Artists Calendar - featuring original artwork from two Hebron artists.
If you know someone in need of prayers for any reason, please include their name in the 'Special Notes' section and we will add them to the Hebron prayer list.
FAQ
I would like to send a check. How do I do that?
Absolutely! You can make checks payable to THE HEBRON FUND and send it to the address below:
The Hebron Fund
1760 Ocean Avenue
Brooklyn, NY 11230
Is my donation tax-deductible?
Your donation is 100% tax-deductible. Our Tax ID# is 11-2623719.
Do you accept Matching gifts? Foundation Checks?
Yes, this is very common. Private family Foundations, Jewish Communal Fund, Fidelity, Schwab etc. are all graciously accepted. For Company Matching Gifts, you simply contact your employer.
Will I get a tax receipt?
A donation receipt will be sent to you at the email address you provide on this form. Please be sure to keep a copy of your receipt for tax purposes.
Can I donate in Canadian and other currencies?
Yes! If you would like to donate in currencies other than U.S. Dollars, please click here.
Can I donate stock and appreciated securities?
Yes! Please contact the office for details on how to transfer from your financial institution to us.
Do you accept Wills & Bequests?
Yes. Our Forefather, Abraham, established Hebron as the first and oldest Jewish community in the world and is still making a difference today and for eternity!
Designate "The Hebron Fund" as a beneficiary in your estate plans. If you choose to inform us of your charitable intentions now, we will be happy to recognize you in our Legacy Society & choose a proper plaque to appreciate you also during your lifetime.
Who can I contact if I have questions about my donation?
We would love to hear from you! Our team can be reached at (718) 677-6886 and via email: info@hebronfund.org