(scroll down for donation form)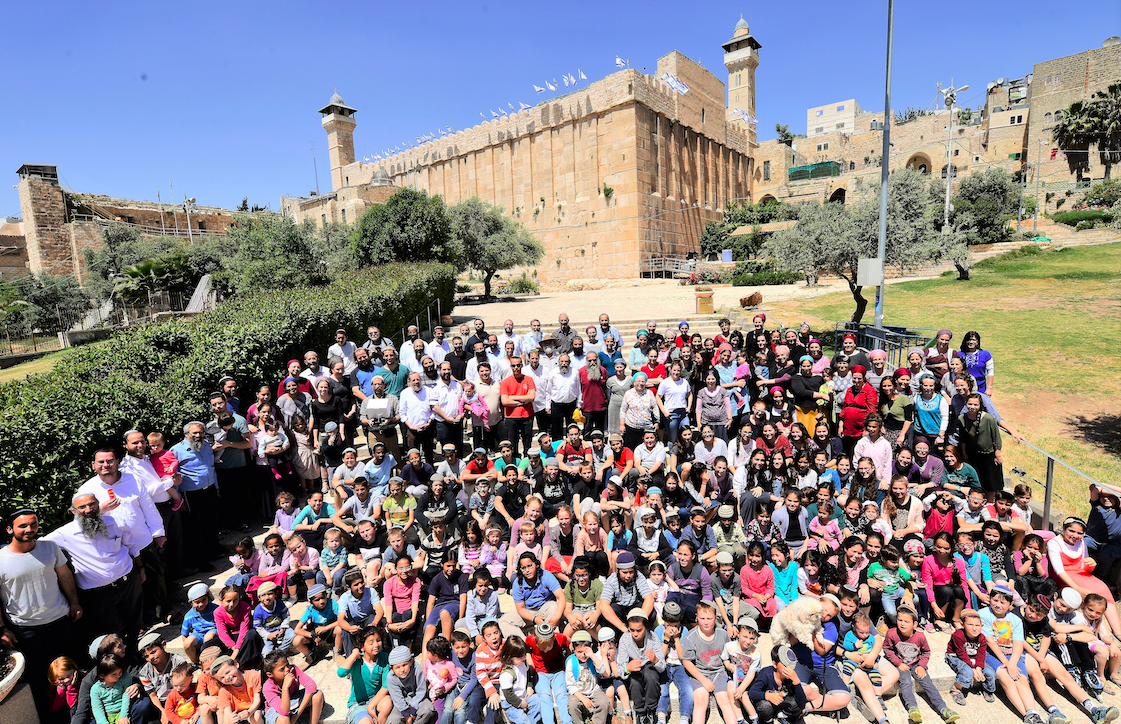 Your donation supports the heroes living in Hebron and the courageous soldiers who keep the city safe. With so much of the world standing against Israel, your donation pushes back by keeping Hebron in Jewish hands, advancing our holy efforts, and ensuring continued access for all.
Your partnership impacts Hebron families, cares for IDF soldiers, enables worshippers to visit, maintains parks & playgrounds and advocates for Israel across the media. Your funds enable us to beautify & upkeep Hebron's many holy sites, including the Cave of the Forefathers and Mothers. Please continue the centuries-old custom of supporting The Jewish Community of Hebron.
Please donate below or for Honorary Citizen Medallion ($45 monthly) click here
Donations to Hebron can also be made in Shekel, CAD, and other currencies, by clicking here.
FAQ
I would like to send a check. How do I do that?
Absolutely! You can make checks payable to THE HEBRON FUND and send it to the address below:
The Hebron Fund
1760 Ocean Avenue
Brooklyn, NY 11230
Is my donation tax-deductible?
Your donation is 100% tax-deductible. Our Tax ID# is 11-2623719.
Do you accept Matching gifts? Foundation Checks?
Yes, this is very common. Private family Foundations, Jewish Communal Fund, Fidelity, Schwab etc. are all graciously accepted. For Company Matching Gifts, you simply contact your employer.
Will I get a tax receipt?
A donation receipt will be sent to you at the email address you provide on this form. Please be sure to keep a copy of your receipt for tax purposes.
Can I donate in Canadian and other currencies?
Yes! If you would like to donate in currencies other than U.S. Dollars, please click here.
Can I donate stock and appreciated securities?
Yes! Please contact the office for details on how to transfer from your financial institution to us.
Do you accept Wills & Bequests?
Yes. Our Forefather, Abraham, established Hebron as the first and oldest Jewish community in the world and is still making a difference today and for eternity!
Designate "The Hebron Fund" as a beneficiary in your estate plans. If you choose to inform us of your charitable intentions now, we will be happy to recognize you in our Legacy Society & choose a proper plaque to appreciate you also during your lifetime.
Who can I contact if I have questions about my donation?
We would love to hear from you! Our team can be reached at (718) 677-6886 and via email: info@hebronfund.org