Connect from afar to the holy city of Hebron Israel by getting your copy of the Hebron Fund Calendar, filled with original, beautiful, artwork by Hebron artists.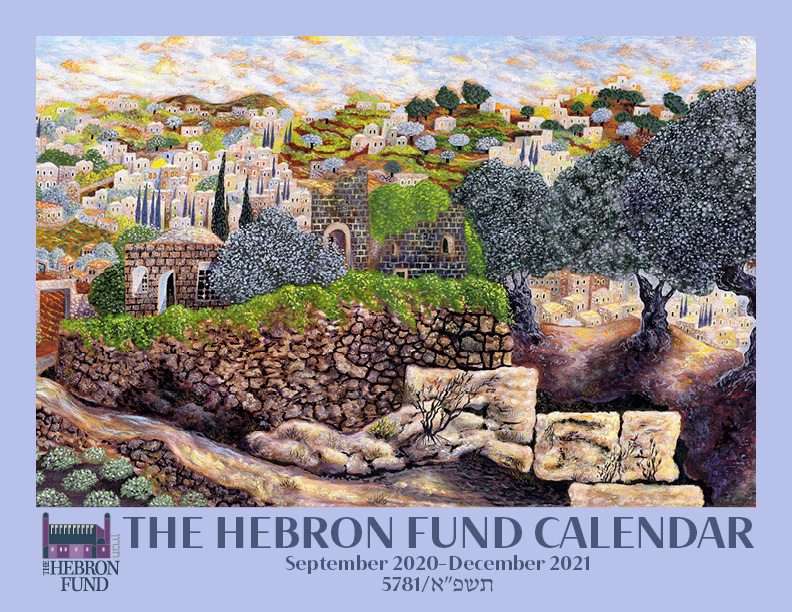 For centuries, Jewish communities have raised funds to provide for the special families who are committed to living in the ancient holy city of Hebron and the IDF soldiers who risk their lives day after day to protect them. The Hebron Fund is proud to continue this tradition.
You can be a hero for the heroes of Hebron! Every bit you give to Hebron through the Hebron Fund, goes straight towards your homeland, to your parents, and to the guardians of your inheritance.